When Women Pray 2015…
wants to thank everyone who participated in our 6th Annual Women's Prayer Breakfast
What an amazing and blessed day! Nearly 800 women from all over Southern California joined us at St. Thomas More Church in Irvine on Saturday, October 17th, 2015 to share in this uplifting and powerful morning of prayer, friendship, song, tears and much laughter.
Our theme for the day, "Mary's Heart in Martha's Hands", focused on the challenges of living a Christ-centered life in the modern world and reminded us of the importance of sitting at the feet of Jesus, being nourished by His Word, and filled with His Holy Spirit, before we can truly serve in love.
Guest Speaker Kitty Cleveland inspired us with her music and made us laugh and cry with her engaging stories of faith and real life. Led by our Founder, Denyse Gagnon and our gifted choir, we lifted our prayers and hearts to our God in thanksgiving and praise, knowing He hears and answers each one. And, we left with new friends, renewed faith and the recognition that we too are called to be Mary's heart AND Martha's hands.
2015 Featured Speaker: Kitty Cleveland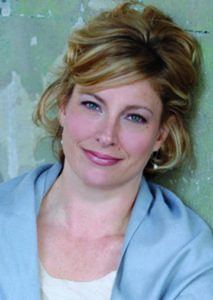 Christian recording artist and inspirational speaker Kitty Cleveland has appeared numerous times on television, on radio, in concert and as a keynote speaker throughout North America and Europe. Her mission is to encourage people through music, storytelling, teaching from the great Catholic spiritual writers and sharing her own life experiences. Her rich, beautiful singing, endearing personality and delightful humor capture and touch the heart.
Link to her website bio page http://kittycleveland.com/about/bio