We are looking forward to seeing you at
When Women PRAY…
 8th Annual Women's Prayer Breakfast
 "Works of Love are Works of Peace"
Saturday, Oct. 7th, 2017 8 am – 1 pm
Join us for an inspiring, Spirit-led morning of prayer, scripture, song, reflection, friendship, tears and laughter
at St. Thomas More Church
51 Marketplace, Irvine 92602
Featuring Danielle Rose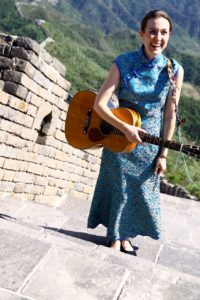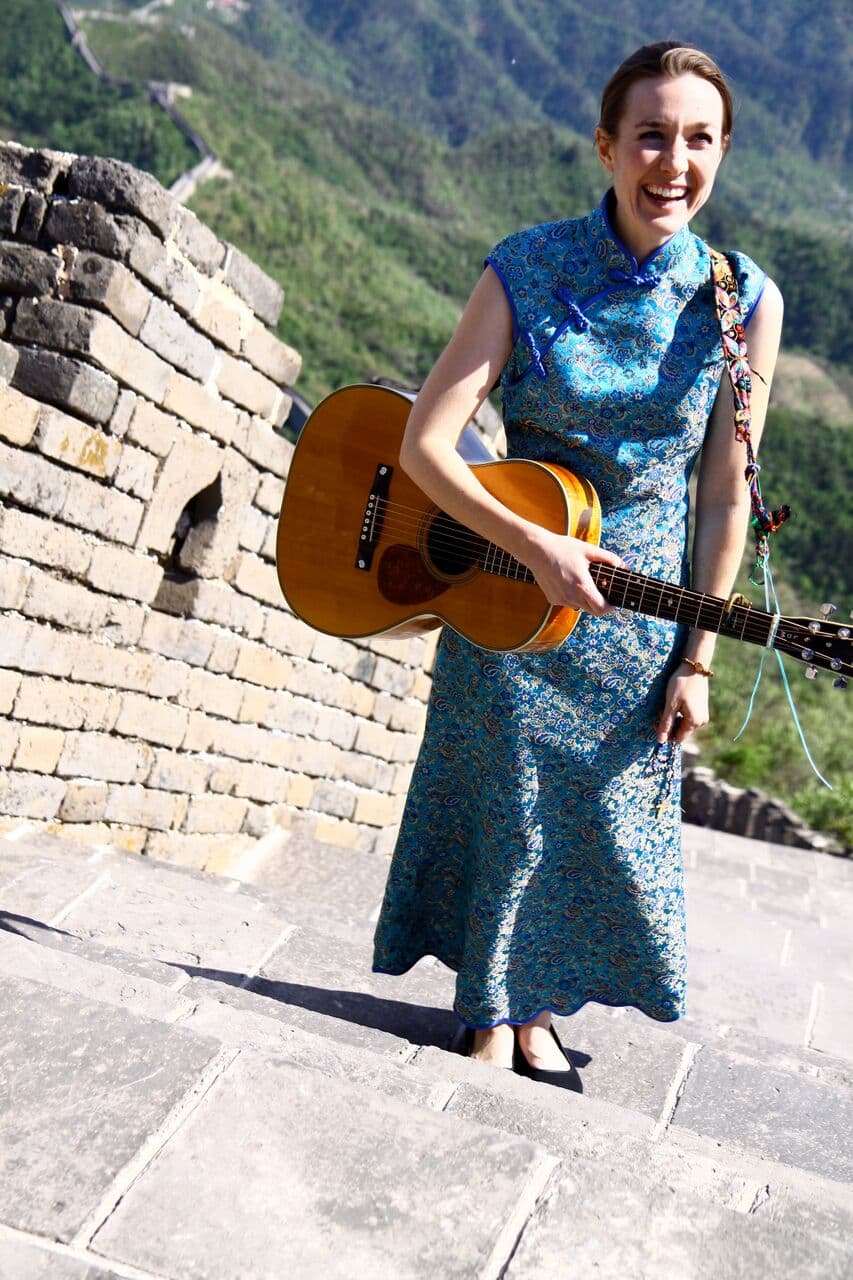 When Women PRAY… hosts this powerful and growing women's spiritual event each year, which draws a broad and diverse group of nearly 800 women of all ages from all over Southern California.
Our theme for the day, "Works of Love are Works of Peace," will focus on the power of mercy to transform every relationship, every heart, every moment.
This year, we are partnering with Joanie's Purse Project to brighten the holidays for struggling women. Please check your closets and bring any medium to large new or gently used empty purses. For each purse you donate, you will receive one ticket entering you in a special opportunity drawing for a beautiful new purse!
We are also looking for unused sample or travel sized personal care items (see list). We will collect both purses and personal items in bins in front of registration the morning of the prayer breakfast.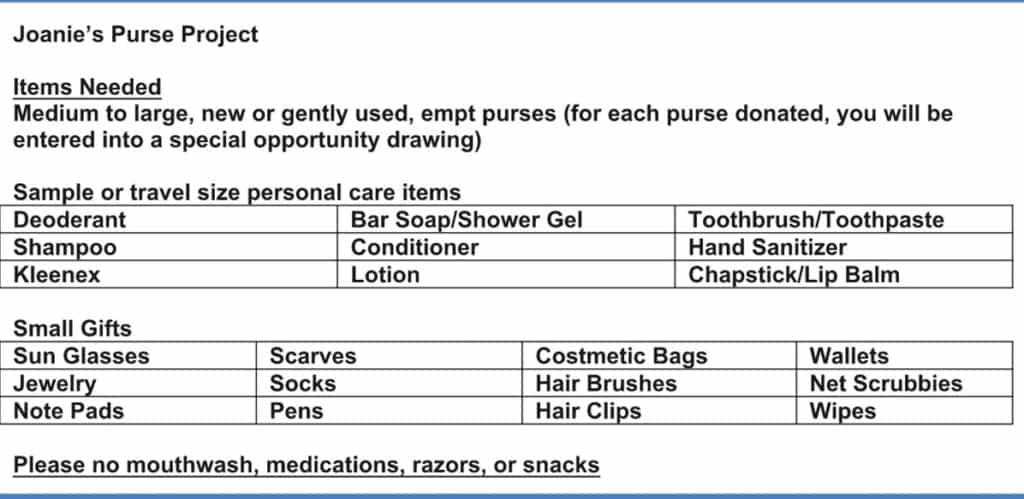 A few tips to help make your experience even better: 
Please come early, we are expecting over 800 women and want to make sure everyone has time to check in. Consider carpooling as parking will fill up. Print and bring your "registration ticket".
Registration opens at 7:00 am and Mass starts promptly at 8 am, followed by the Rosary, breakfast, music and prayer, and our inspiring guest speaker, Danielle Rose.  See a detailed schedule.
A light breakfast will be served outside at tables on the grass, (patio seating will be available for those who may need assistance). The weather can be cool in the morning and very sunny by breakfast, so dress for comfort. 
As always, attendance is free. Donations are very much appreciated so that we can continue to offer this morning to all women. 
Our very popular opportunity baskets will be on display with a drawing during the event. Opportunity tickets will be available during the event.
WWP t-shirts will also be available for a suggested donation of $20 and Danielle Rose will have CDs and rosary bracelets available for purchase.
We will collect purses and unused sample or travel-sized personal items for Joanie's Purse Project in bins in front of registration. 
When Women Pray…is free and we welcome women of all faiths, but space is limited. So register early online! Please only 1 registration per person. If you have any questions or are having trouble registering, please contact Julie Flood at 714-731-3210. Please be patient and allow up to 48 hours for a response. Thank you!
Register Now
Want to sign up as a volunteer? Do so here!
---
Prayer Intentions
Please submit your intentions below and we will lift them up in prayer.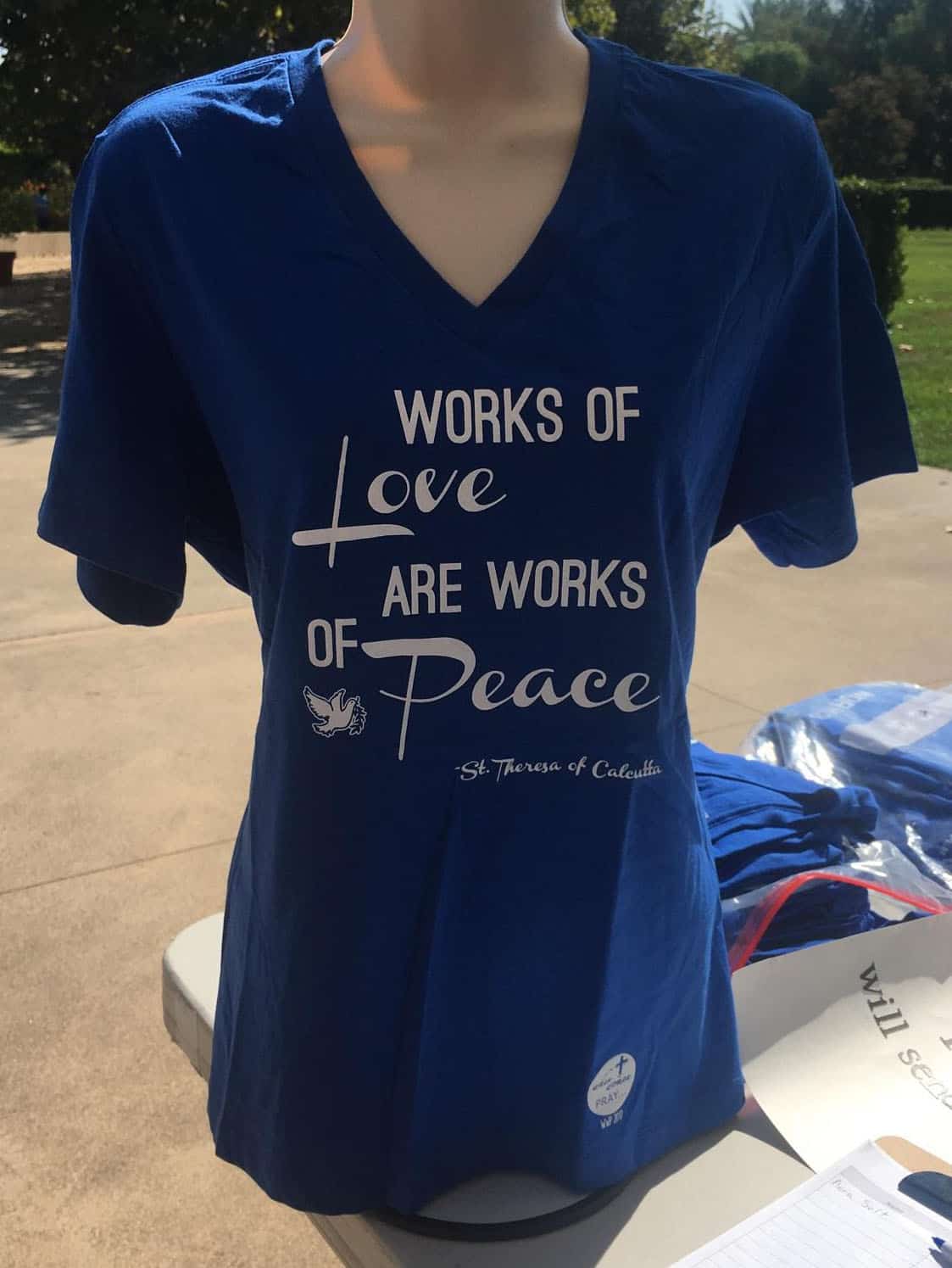 2017 WWP t-shirts are available.  Suggested donation $20.
Sign Up Today to Volunteer for WWP 2017!
Sign Up
Interested in Sponsorships?
Get your name in front of 800 Irvine/OC women!!
All women are invited to attend this Spirit-filled event each year at no-charge, thanks in large part to sponsors like you.
Become A Sponsor